Our outreach worker Aled Pickard writes:
Following the success of the research into how we are supporting communities in Africa through purchasing fairly traded items, we're very pleased to announce that we've received additional funding from the Welsh Government through Hub Cymru Africa which will enable us to share the findings of the research. For the next nine months or so, I will be doing outreach work across south Wales so that as many people as possible can learn about the benefits of choosing fair trade.
We're hoping to reach a wide audience: from our traditional supporters in churches and Fairtrade Groups, to potential future fair trade champions in workplaces, schools and diaspora communities.
We want to see more people who live in poverty be given the power to make their own decisions. We want to see more people who live in poverty have the opportunity to take control of their own lives. We want to see more people who live in poverty lead dignified lives, as we all deserve. Fair trade can make this happen.
But, we need your help!
It's an ambitious project as we want to share our stories of people in Rwanda and Kenya, Uganda and Niger with more than 7000 people. We cannot do this alone. We're already working with our friends at Hub Cymru Africa in order to support one another in our shared goal of creating a fairer world. But we need volunteer speakers who can deliver presentations to groups in south Wales.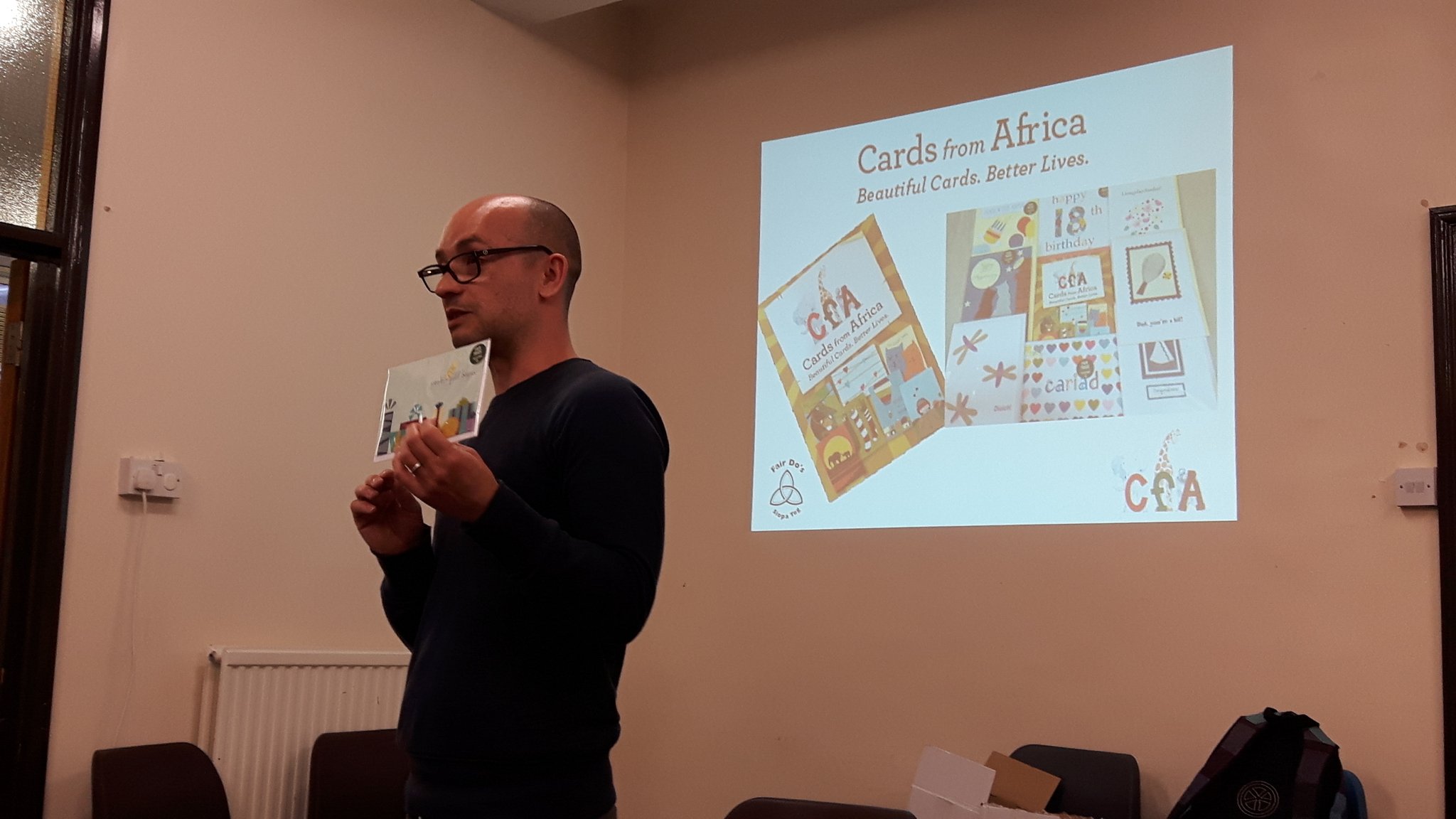 We're asking volunteers to commit to giving 6 talks a year to help us achieve our goal. There is a PowerPoint presentation ready for you to use and you will receive dedicated training and support from me. We won't ask you to do anything you don't feel confident about and we'll do the hard work of finding places for you to speak (unless of course you have amazing contacts of your own!).
If you're interested in volunteering, or would like someone to come and give a presentation at your school, workplace, community group or place of worship, then please email me: aled@fairdos.com
Wales led the way as the world's first Fair Trade Nation, which means our towns and cities, counties, schools, colleges and universities should be actively supporting fair trade. Many are indeed doing just that, but we need more to join us and ensure others continue to support as it's so easy to revert back to old habits. Please consider joining us as a volunteer and help Wales truly become a Fair Trade Nation.